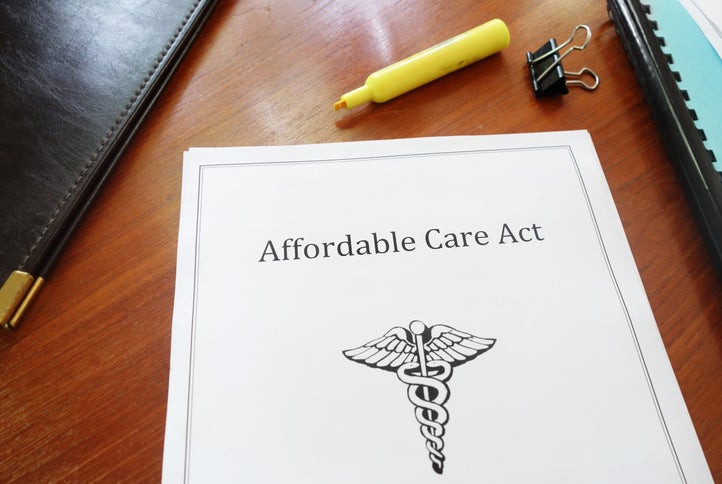 The yearly open registration period for Affordable Care Act (ACA) Marketplace coverage begins on November 1 in most states. Several new and ongoing policy adjustments will have an impact on the Marketplace in 2024, including special registration opportunities linked to the Medicaid "unwinding," continual increased financial support, and administrative flexibilities aimed at reducing obstacles to registration. Below is a summary of these and other recent policies that consumers may encounter this year.
Continual Medicaid "Unwinding": March 31, 2023 marked the conclusion of Medicaid's continuous coverage requirement, which was implemented as a safeguard to prevent Medicaid enrollees from losing their health coverage during the COVID-19 pandemic. Starting in April 2023, states have been conducting eligibility redeterminations for everyone currently on their Medicaid rolls—triggering the largest coverage transition event since the ACA. Some individuals who are disenrolled from Medicaid will be eligible for financial support on the Marketplace. You can find answers to frequently asked questions about transitions from Medicaid to private health insurance on the Navigator Resource Guide, available in English here and Spanish here.
Ongoing Unwinding Special Registration Opportunity: To help facilitate transitions between Medicaid and the Marketplace during the unwinding period and alleviate gaps in coverage, the Centers for Medicare & Medicaid Services (CMS) created a new special registration period (SEP) on HealthCare.gov, titled the "Unwinding SEP." With this SEP, eligible consumers are able to apply for Marketplace coverage at any time between March 31, 2023, and July 31, 2024, provided their Medicaid or CHIP coverage expired during that same time period. After submitting an application, eligible consumers will have 60 days to select a Marketplace plan, and their new coverage will begin the first day of the month after they select a plan. State-based Marketplaces (SBMs) can choose whether to implement similar registration flexibilities during the unwinding. You can find out if your state offers extended registration opportunities for consumers losing Medicaid by contacting your state's Marketplace.
Increased Financial Support and Special Registration Opportunities Still Available: Thanks to the Inflation Reduction Act, eligible Marketplace enrollees can continue to benefit from increased premium tax credit (PTC) subsidies in 2024. Under the increased premium credits, people with incomes up to 150 percent of the federal poverty level (FPL) can enroll in a benchmark plan with a $0 premium. Families with incomes over 400 percent of the federal poverty level have their premium contribution capped at 8.5 percent of their household income. In addition, individuals and families with household income under 150 percent of the FPL remain eligible for a monthly special registration period if their premiums would be $0 after applying tax credits. The SEP is available to eligible Marketplace enrollees in most states. However, state-based Marketplaces (SBMs) can choose whether or not to implement this low-income SEP, so check with your state Marketplace to confirm that it is offered in your state.
Proposed Coverage Expansion for DACA Recipients: Individuals granted deferred action under the 2012 Deferred Action for Childhood Arrivals (DACA) program are currently not eligible to enroll in Marketplace coverage. This exclusion could change under a pending federal rule proposed by the Biden administration in April of 2023. The new rule proposes to update the parameters of "lawfully present" residency used to determine Marketplace eligibility to include DACA recipients. If finalized, the rule would also allow DACA recipients to enroll in Basic Health Programs currently offered in New York and Minnesota, as well as receive PTCs and cost-sharing reductions (CSRs) on the Marketplace. However, until the rule is finalized, DACA recipients are not eligible to purchase coverage through the Marketplace.
Modified Automatic Re-Enrollment Policies: To help increase uptake of affordable silver plans, CMS has modified its automatic re-enrollment hierarchy for the federally facilitated Marketplace (FFM), and allowed SBMs to follow suit. Under the previous re-enrollment process, enrollees on the FFM who are eligible for cost-sharing reduction subsidies (CSR) and currently enrolled in a bronze level plan would be automatically re-enrolled in a bronze plan. For plan year 2024, this group will instead be enrolled in a silver level plan of the same product. The silver plan will have the same provider network, CSRs, and a premium equivalent to or lower than that of the enrollee's bronze plan (after premium tax credits are applied). In addition, enrollees whose current qualified health plan (QHP) is not available in plan year 2024 will be automatically re-enrolled into a new plan with a similar provider network.
Decreased Coverage Requirements for COVID-19 Services: Under the CARES Act of 2020, health insurers were required to cover COVID-19 diagnostic testing without imposing cost-sharing or prior authorization requirements during the COVID-19 public health emergency (PHE). Health plans were also required to cover the full cost of up to eight over-the-counter at-home tests per month for each plan member. Since the PHE expired on May 11, 2023, insurers are no longer subject to these federal requirements; as such, privately insured consumers are no longer guaranteed free testing. In general, availability of free COVID-19 vaccines was not impacted by the end of the PHE. Consumers enrolled in non-grandfathered health plans can still access vaccines at no cost, thanks to the ACA's preventive services protection. However, consumers will have to ensure they receive vaccinations from an in-network provider to avoid any cost-sharing.
Updated Failure to File and Reconcile Rules: Under the ACA, Marketplace enrollees who receive advanced premium tax credits (APTCs) are required to reconcile the premium tax credit amount they received when filing their annual tax return. Failure to reconcile (FTR) one's APTCs can result in the Marketplace denying premium tax credits for future coverage. Due to the pandemic, FTR rules were suspended for plan years 2021 through 2023. This year, CMS updated the FTR regulations so that Marketplaces are now prohibited from denying or terminating an enrollee's ATPC unless the enrollee has failed to reconcile their tax credit for two consecutive years (as opposed to the previous standard of only one year). The current pause on FTR checks will continue in 2024, while the IRS works to implementthe recent rule.
More Tolerant Household Income Verification Procedure: A revised guideline implemented this year alters the process used by the Marketplace for authenticating household income to acknowledge an income attestation from the household in cases where tax return data is unavailable. Beneficiaries will now be granted an additional 60 days to substantiate their household income (on top of the existing 90 days) if issues regarding income data arise. These adjustments will reduce the administrative burdens on individuals and families in cases where the Marketplace is unable to verify their projected annual household income.
In-Person Enrollment Support: For the current Open Enrollment, Navigators and other Assisters are now authorized to offer direct in-person enrollment support to consumers at their residence, marking the first time this has been permitted. Previously, Navigators and other Assisters could conduct in-person outreach and education, but had to arrange a subsequent appointment with a consumer to provide them with direct enrollment support. By eliminating the need for that extra step, the new guideline aims to enhance the provision of timely enrollment support and diminish barriers to Marketplace enrollment.
Extended Price Evaluation Tools: A federal regulation that came into effect in 2023 mandates most group health plans and issuers of group or individual health coverage (including Marketplace coverage) to construct and sustain online price comparison information for covered health services, with the objective of empowering consumers to compare care costs based on the amount of cost-sharing they are accountable for across providers in their plan network. While plans and issuers currently have to furnish this information for 500 services, they must make price information available for all covered items and services as of January 1, 2024. Plans and issuers are also obligated to provide price comparison guidance over the phone.
Virginia's Inauguration of a State-Based Marketplace: A new state-based Marketplace will supersede HealthCare.gov commencing this Open Enrollment in Virginia. Beginning November 1, 2023, eligible Virginia residents will be able to enroll in 2024 coverage and access financial aid through Virginia's Insurance Marketplace.
Remain attentive for additional details about Marketplace enrollment in our Navigator Resource Guide, scheduled for a re-launch at the end of October. The revised guide will encompass frequently asked questions (FAQs), resources for diverse communities (including FAQs available in Spanish), state-specific enrollment information, the opportunity for navigators and consumers to "Ask an Expert" complex enrollment questions, and more.